[ad_1]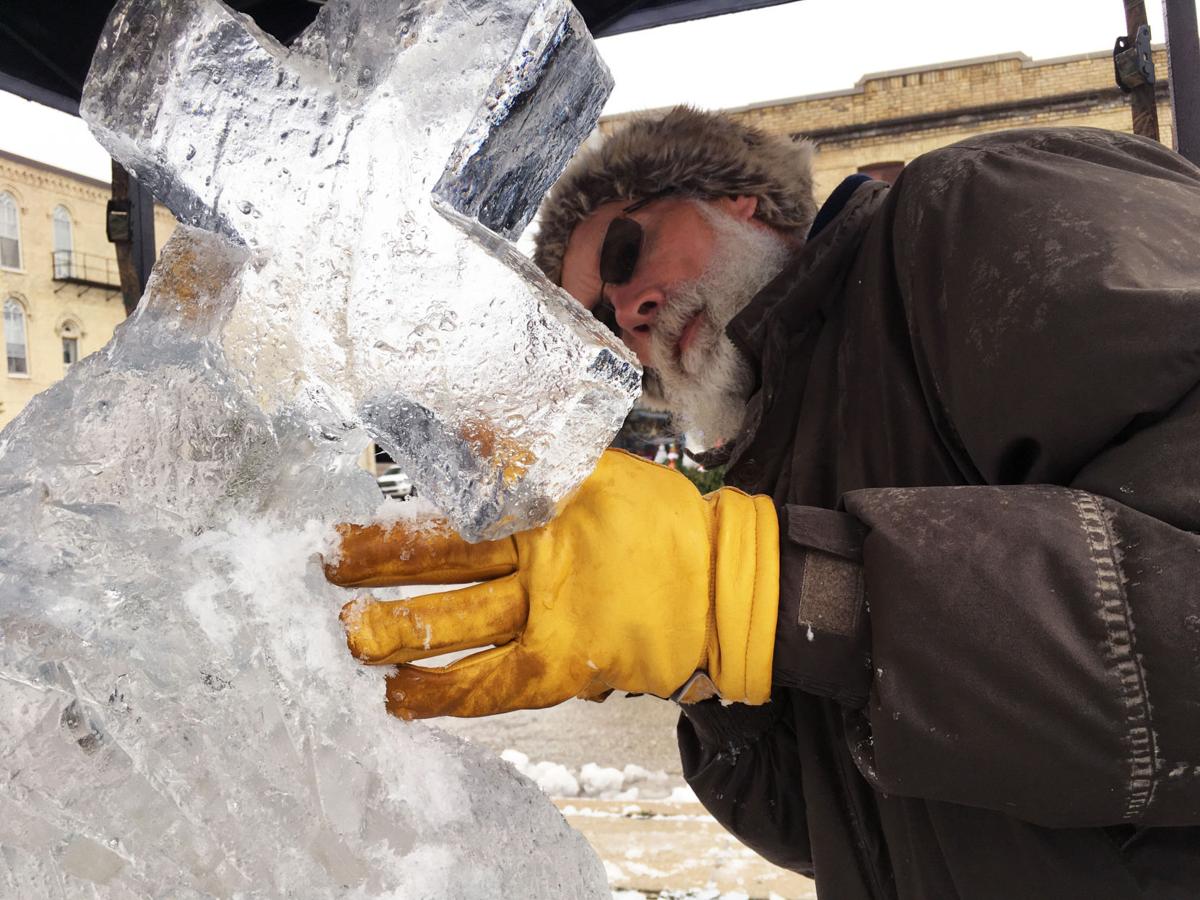 BURLINGTON — Ice carvers sent messages of hope and rebirth Saturday with inspirational entries in the Wisconsin State Ice Carving Championship.
Seizing upon the COVID-19 pandemic and other themes of turmoil from 2020, the ice-carving competitors chose uplifting and even humorous approaches to the event.
The championship took place during the fifth annual Burlington Ice Festival, held at Wehmhoff Square Park.
Paul Laabs of Waukesha entitled his ice sculpture "My Hope," depicting a raised arm holding a cross in its fist, which he said was a statement about the COVID pandemic as well as racial strife and political protests.
"In today's world, we definitely need it," Laabs said.
With prizes of up to $1,000 in the competition, Laabs said his wife encouraged him to offer inspiration, telling him, "If you carve this piece and you touch somebody's heart, you already won."
Another sculptor, Gina Diliberti of Fox Point said her carving, entitled "Playful Spirit," depicting a sleigh, showed a hope for people to regain simple pleasures instead of fearing COVID-19.
"That's, I think, the way forward through this winter," Diliberti said.
Still another competitor entitled his entry, "Get Lost," with a blunt message and image of the year 2020 literally being escorted away.
[ad_2]