[ad_1]

For its 11th year, the Baton Rouge Irish Film Festival will showcase 11 short films on Friday and five feature-length films on Saturday. Three of those features are regional premieres.
A few changes have been made to the event, due to budget constraints. The usual Saturday morning classic Irish film has been cut from this year's schedule. And in past years, Irish filmmakers have been flown to the Capital City for the festival — those talents won't be on hand this year, either.
However, festival co-chairs Laura McDavitt and Aaron Bayham wouldn't let the loss of funds stop them from pushing the festival forward. In addition, big and small sponsors have stepped up to help.
"We've had so many people step up, donating anywhere from $75 to $2,500," McDavitt said. "Those donations show how much the festival means. These sponsors don't want to see the festival fail or shut down. It's important to keep this going as so many of us believe in this."
Additionally, the festival partnered with Visit Baton Rouge to promote the event in other cities with sizable Irish communities. The goal this year, McDavitt said, was to turn the festival into "a destination weekend" for Baton Rouge.
The festival has consistently delivered on its mission to bring Ireland to Baton Rouge. In addition to the movies, the event is packed with intermissions of Irish music, dance and food.
This year's film schedule also impresses with three regional premieres, including the inspirational boxing drama "Float Like a Butterfly," the romantic comedy "Metal Heart" and a supernatural dark comedy starring Will Forte called "Extra Ordinary."
"I think we did pretty well covering the spectrum," Bayham said. "The festival has a wide variety of genres, showing off all the different tones and textures that Irish filmmakers are creating nowadays."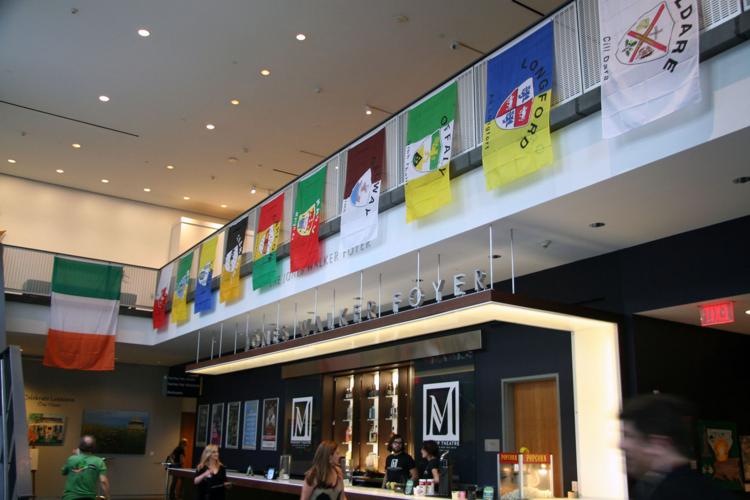 Another selection among the feature films screened is "Black '47," a critically acclaimed action-drama that follows an Irish ranger who returns home during the Great Famine. The movie screened in limited theaters for a weekend or two last year, but for Baton Rougeans who missed it, the movie will be back at Manship Theatre on Saturday.
" 'Black '47' was under the radar here because it was fighting against Marvel (releases) when it was released here," Bayham said. "We thought it was appropriate to bring it back into a theater and really highlight and appreciate it for what a great film it is."
McDavitt first heard about the film — which stars Hugo Weaving, James Frecheville and Jim Broadbent — while on a trip to Ireland last year.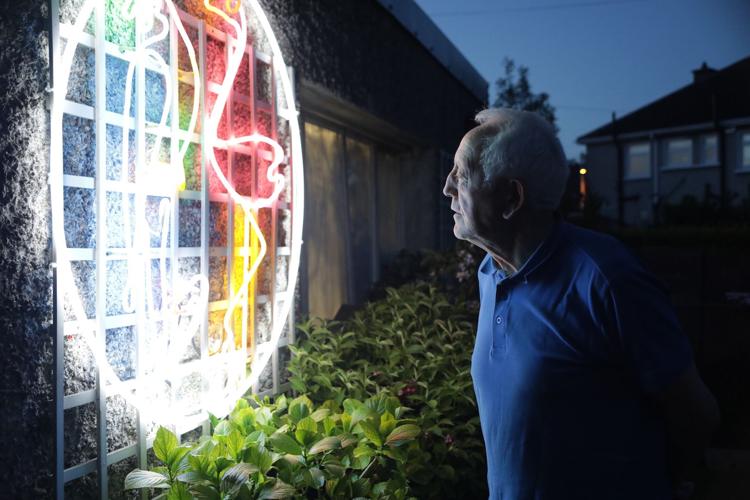 "When I got (to Ireland), they were just putting up the release of 'Black '47,' " she said. "It was such a big deal. It was so well-received and well-shot. We're able to get these types of movies because we're on top of this."
Last year's trip to Ireland wasn't McDavitt's first time across the Atlantic, but it was the first official trip of the film festival. McDavitt was part of a group of about 30 Louisianans, mostly Baton Rouge leaders and politicians and state officials, that made the trip to further develop the relationship between Louisiana and Ireland. At the same time, the festival presented in person its O'Kalem Award to A.W. Stevenson, the writer, director and producer of last year's winning short film, "Man to Man."
"Standing there, in that theater in the Irish Film Institute and bringing up the director, it was fantastic," McDavitt said. "We see these other filmmakers there wanting to see the winner get the award, and they are thrilled. One previous O'Kalem Award winner asked us to come back and show all the movies that have won. That's how much they enjoy our film festival. That was a huge moment for me."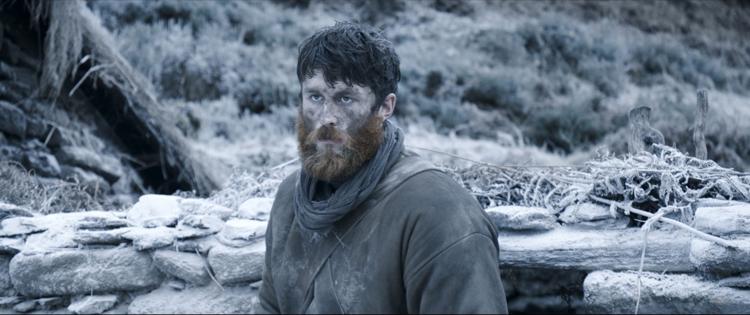 Bayham said the Baton Rouge Irish Film Festival's goal is to continue bringing the award to Ireland and bringing the winning filmmakers to Louisiana; to continue to build on the strong relationship between the two filmmaking communities.
"The filmmaking community isn't huge here or there, and there's a lot of common effort that goes into getting a film shot in both locations," Bayham said. "We're kindred spirits. We want to be there, and they want to be here."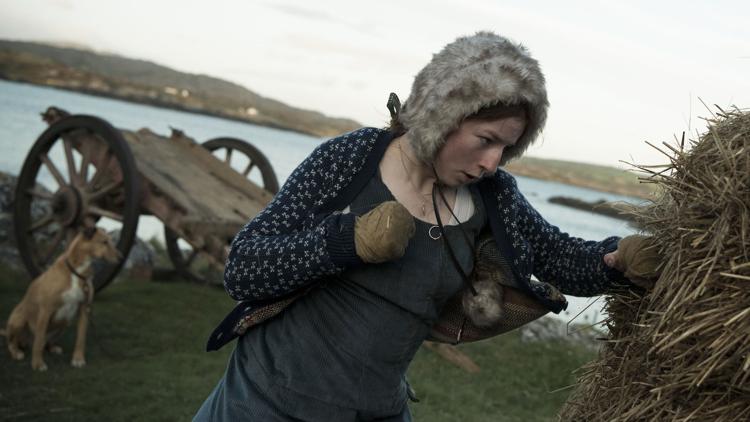 Though some of this year's festivities were cut, Bayham assured the festival is not in "dire straits."
"It's more obvious than ever this year that without the support of the sponsors that we have, we wouldn't have been able to have a festival of this scale," he said. "It's been through the efforts of the entire committee and sponsors who have stepped in to fill the gap. Those additional sponsors think this festival is good for Baton Rouge. They see the event as something that's got value culturally and financially for the city.
"Next year, we'll get more sponsors coming in and get those filmmakers here. We're keeping that Irish-Louisiana connection alive."
---
Baton Rouge Irish Film Festival
Friday, July 26, and Saturday, July 27
Manship Theatre, 100 Lafayette St.
$11.50 for Friday night; $11.50 per ticketed screening on Saturday
batonrougeirishfilmfestival.com; manshiptheatre.com
---
Festival schedule
FRIDAY
"Wee Irish Film Night": Judged short films, with an intermission featuring music from Ordog and food by Splendid Baton Rouge.
Screenings start at 7:30 p.m., with an after-party to follow at Happy's Irish Pub, 136 Third St.
Tickets are $11.50 online. The films are not rated, but some content may not be suitable for children.
SATURDAY
Feature film screenings throughout the day. Intermissions are at 1:50 p.m., 5:30 p.m. and 7:50 p.m., featuring music by Ordog and food by Splendid Baton Rouge.
12:05 p.m.: "Float Like a Butterfly," $11.50, ages 15 and up, 1 hr., 41 mins.
2:35 p.m.: "Black '47," $11.50, Rated R, 1 hr., 36 mins.
4:35 p.m.: "Lomax in Eirinn," free screening open to the public, Not Rated, 52 mins.
6:15 p.m.: "Metal Heart," $11.50, ages 15 and up, 1 hr., 28 mins.
8:15 p.m.: "Extra Ordinary," $11.50, Not Rated (not suitable for children), 1 hr., 34 mins.
After-party to follow screenings at The King Bar at Hotel Indigo, 200 Convention St.


[ad_2]