[ad_1]

Every cake you have ever eaten (if it was good) included at least these five main ingredients – because you cannot have an impressively delicious cake without them.
Similarly, in working with teams as a teamwork speaker and teambuilding event facilitator, I have found that all GREAT teams have the same five ingredients.
The interesting thing about this discovery is that once you know what you're missing you can fix the recipe you've been using to make it more successful.
When you know better, you do better…
So – if you are struggling with baking cakes, this may inform you about what ingredient you need to add to ensure you create something worth eating.
More importantly, if you lead a team, you may discover the missing ingredient to transform your underperforming team by recognizing and then fixing what might be broken in your team culture.
You can certainly add more to your recipe than these essentials – but without these five ingredients, you won't enjoy the results you desire!
INGREDIENT 1 – FLOUR
This provides the main structure and texture.  It is what binds all the other ingredients together and is the basis of the entire cake.
On teams, this is the goal or mission that everyone is working toward.
Not flour, no cake… No goals, no high performing team culture.
INGREDIENT 2 – LIQUID (& EGGS)
This supplies the moisture for the cake and helps to dissolve and combine other ingredients.  The amount of liquid is often what determines whether a mixture becomes dough or batter.
On teams, this is the relationships that you must establish and strengthen to ensure connections that will allow for honest and effective communication.
No liquid, no cake… No relationships, no high-performing team culture.
INGREDIENT 3 – FATS
Whether it is butter, oil, or shortening of some kind, the fats are what give a cake some of its denseness or fluffiness and a touch of flavor. When combined with sugar, these make the cake fluffier.
On teams, this is the expectations that you must define and clarify to ensure your people know what to do, how to do it, and when… according to agreed-upon standards
No fats, no cake… No expectations, no high-performing team culture.
INGREDIENT 4 – LEAVENING AGENTS
These are effectively used in very small quantities – but are necessary for the best taste and to make the cake rise. Yeast, baking soda, or baking powder are all options.
On teams, this is the accountability that you must inspire in every individual to faithfully focus on contributing what the team needs to ensure. It is successful.
No leavening agent, no cake… No accountability, no high-performing team culture.
INGREDIENT 5 – SUGAR
This helps to keep the cake moist and soft, but it mainly is included to improve the taste and make the cake sweeter and more delicious.
On teams, this is the thanks and recognition that you must provide to make sure your people feel appreciated for their efforts – it is the sweetness that keeps them wanting to give more.
No sugar, no cake… No thanks, no high-performing team culture.
– – – – –
So having read through the list, which of the five essential ingredients is your team (or cake) missing?
Once you know what you need, you can more effective create the team (or cake) you want!
As a team leader, AWARENESS of a problem
does not FIX the problem, though.
If you need ideas or help with focusing on EXACTLY HOW to address a lack of one of the ingredients above, it would be my pleasure to discuss a teambuilding event that could begin to develop the team culture you are hoping to create.
And if you are interested in an effective and proven comprehensive system, consider enrolling in the new teamwork online course I have made available to team leaders!
Regardless of your situation, it is my passion to help team leaders build more engaged and connected teams. If I can be a resource for you, please let me know.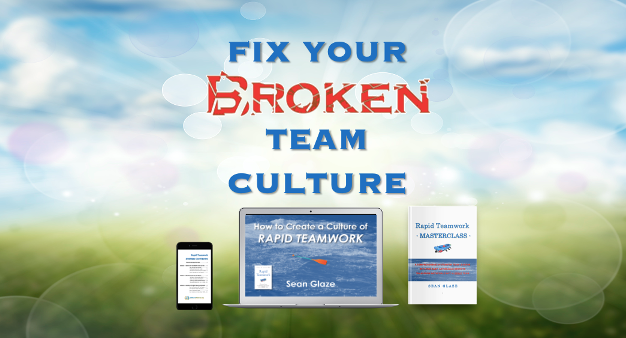 [ad_2]