[ad_1]

On a field at Blue Lake Regional Park, a happy Buddha fans a dancing lion that leads a line of families holding lanterns as part of a ceremony to celebrate the Mid-Autumn Festival. The lantern ceremony leads back to the shelter with tables set up with flameless tea light candles painted by attendees and desserts.
On Oct. 5, the Asian Immigration and Refugee Youth Council hosted its first Asian Autumn Festival to celebrate two Asian fall festivals — Moon Festival, a tradition across much of eastern Asia, and Diwali, a Hindu festival.
The lantern ceremony came together as one as people chose from 200 lanterns that displayed various characters, such as a dragon, a Despicable Me minion and turtle. One boy was dressed as a Buddha, while two others were the lion.
When participants returned to the shelter, they snacked on desserts. Moon cakes with taro and red bean fillings to celebrate the Moon Festival, and rasgullas, an Indian desert made of cottage cheese balls in rose water syrup, for Diwali.
Although the holidays have their own customs, Youth Programs Coordinator Dan Le says both have the common theme of light — candles for Diwali and lanterns for Moon Festival — and symbolize different perspectives.
Prior to the ceremony, attendees occupied themselves with arts and crafts while others took to outdoor recreation on the field, playing volleyball, badminton and sack racing."For the Diwali candles, it means chasing darkness with light," Le explained. "For the Moon Festival, it's more about families coming together to share a meal and enjoy each other's company."
They feasted on Thai and Lao dishes from Lily Market and Indian cuisine from Namaste Indian Bazaar. These dishes included curry, pad see ew, papaya salad and pad thai.
The council is a branch of IRCO, the Immigration and Refugee Community Organization, and made up of ten high school students in IRCO's youth programs.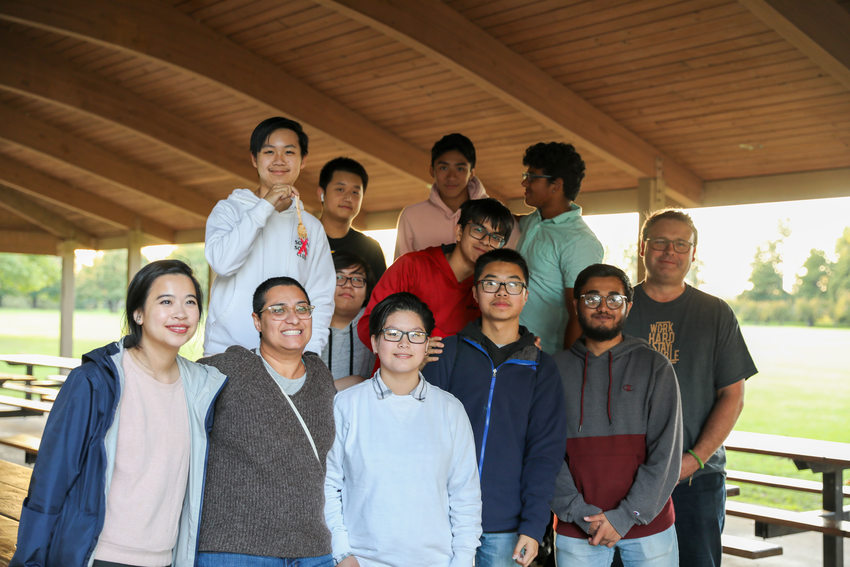 Le estimated 250 to 300 people attended the festival.
"I joined the council because it seemed like a good opportunity to grow socially and academically," said Nhan Luu, a junior at Madison High School. "What I took from it so far, especially in regards to the festival, is how hard it was to plan an event that big."
"A lot of our Asian communities came together for that event, and a lot of our staff within IRCO, so I think that's what made the event beautiful," Le added.
Metro sponsored the community-led activity with its Partners in Nature program.
The council, formed earlier this year, planned three main projects — Asian Autumn Fest, an Asian Pacific American Heritage Month celebration that involves performances, cultural arts and crafts and food tasting, and a play called "Oh Brother, Mother" at Portland Center Stage slated this winter.
[ad_2]