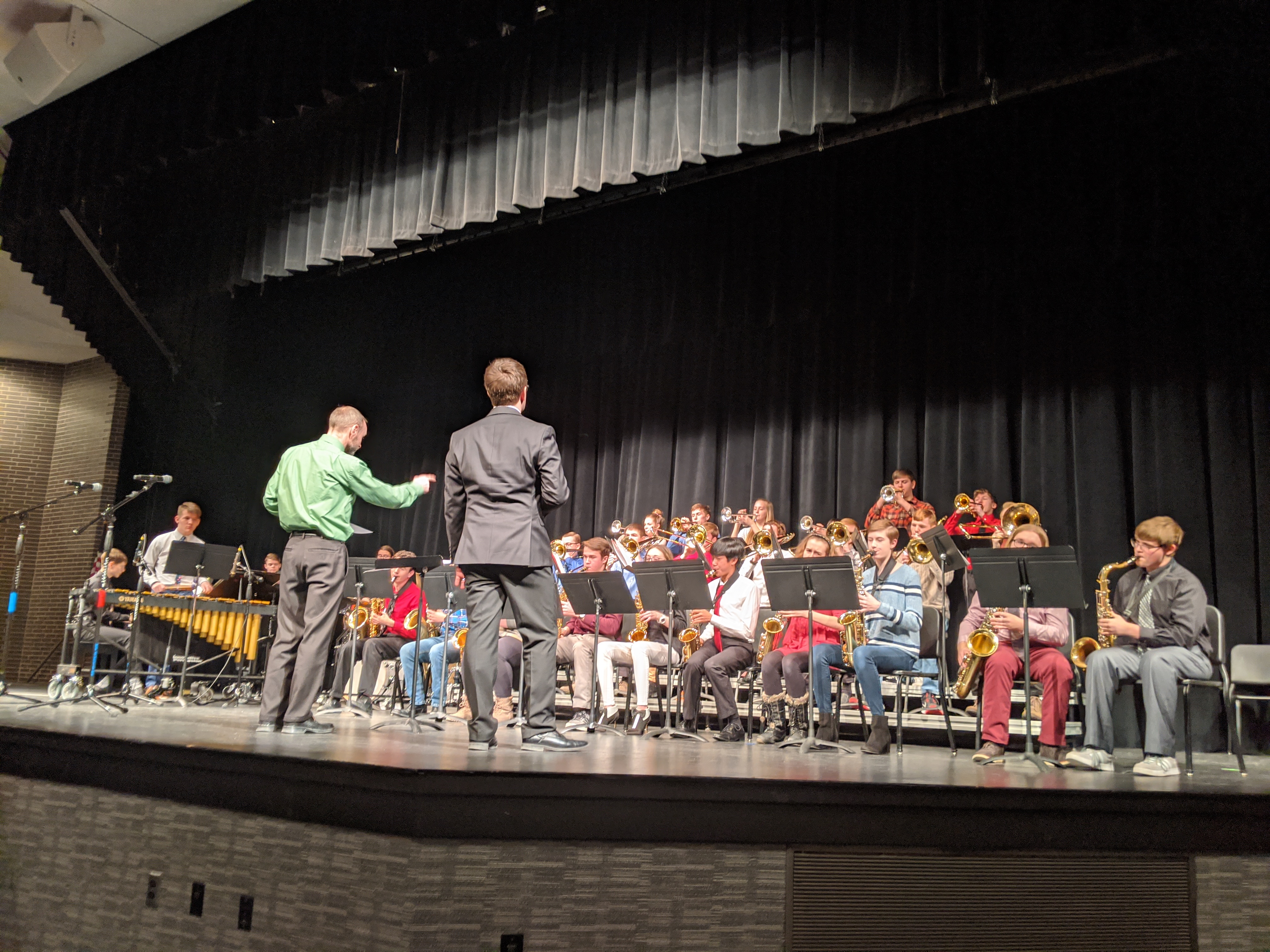 Local high school jazz bands performed in the Iowa High School Music Association State Festival Saturday afternoon.
The rich tradition of Pella Jazz continued, as both of their bands earned Division I superior ratings, the highest possible score.
Pella Jazz will next host clinics and a performance on February 25th, travel to the Hoover Jazz Festival on March 1st, and hold a show at Noce in Des Moines on April 1st, all leading up to the Iowa Jazz Championships on April 7th, where the program has won 18 state championships.
Knoxville High School also performed at the Pella High School site, earning a Division "II" rating, and PCM earned a Division II "Excellent" score in the morning as well. Knoxville Jazz remains busy in February, with scheduled performances at the Southeast Polk Jazzfest on February 15th, Indianola Jazz Encounter on February 22nd, and Jim Coffin Jazz Festival on February 29th.
Indianola sent two bands to the Norwalk site in Class 4A, as Jazz I earned a Division "I" score, their 7th in a row, with their second jazz band earning a Division II score. Indianola will also have a busy month coming up, as they head to the Southeast Polk Jazz Festival on February 15, Indianola Jazz Show Encounter on February 22, the annual Jazz Concert in Indianola on February 28 & the Jim Coffin Jazz Festival on February 29. The band will also be concluding it's season with the Indianola/Norwalk Jazz Merger Concert on March 7 in Norwalk.
Find more photos and sound of the performances from Pella and Knoxville on Monday's version of this story at KNIAKRLS.com.