[ad_1]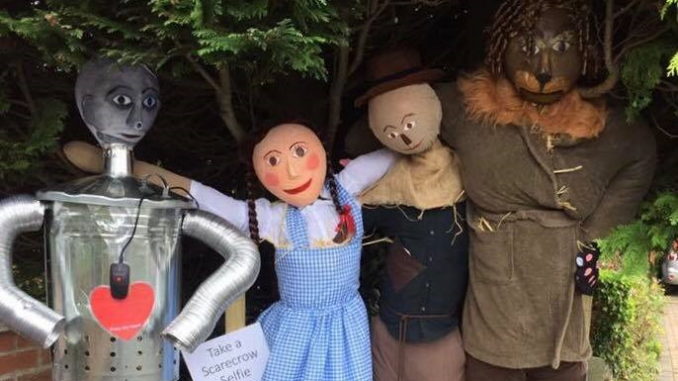 The award-winning Romanby WI Scarecrow Festival returns this weekend.
Eighty five scarecrows have been entered into the trail, with the local WI creating their own entry on the theme of the Calendar Girls.
Local families, businesses and organisations all get involved making and displaying scarecrows for a competition in which the public can vote for their favourite.
The top prize this year is £100 cash.
Event organiser and Romanby WI committee member Samantha Jennings explains what makes the event so special.
"One of the most wonderful things about this event is seeing how creative people can be, and seeing visitors enjoy and admire that creativity.
"People are sculpting papier-mâché, up-cycling household items, even using vegetables to make their scarecrows. During the festival, visitors can expect an exciting trail of scarecrows in all shapes and size spread around the village.
"The WI Hall will be open selling refreshments of course. But this event is not just about the WI, everyone is getting involved. The churches, the village pub and shop, the hairdressers, football club and local minibus are all supporting us in one way or another. There will certainly be no reason to be bored in Northallerton this weekend."
The full event programme is on the trail map which costs £1 and can be purchased this week from McColl's on Ainderby Road in Romanby or at Romanby WI Hall on Saturday and Sunday between 10am – 4pm.
Proceeds raised by the WI will be used for the ongoing refurbishment of Romanby WI Hall which is 80 years old.
Other fundraising activities taking place during the Festival are in aid of the charities or organisations stated in the venues.
Romanby WI Scarecrow Festival is kindly supported by a grant from Broadacres.


[ad_2]
Loading......