[ad_1]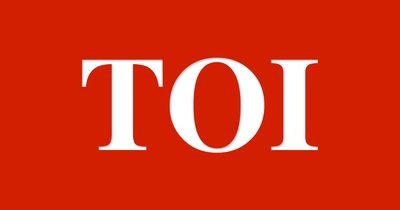 Chandigarh: The 4th edition of the Military Literature Festival (MLF) will be launched by defence minister Rajnath Singh on Friday through a virtual ceremony.
The three-day event will be totally virtual this time due to Covid-19 pandemic restrictions and would be telecast live for viewers. Punjab chief minister Amarinder Singh, who had spearheaded the MLF as a platform of free and an all-inclusive expression of military literary thought to attract youngsters towards defence forces, would preside over the closing ceremony on December 20.
Capt Amarinder's senior adviser Lt Gen TS Shergill (retd) shared these details on Thursday during the MLF announcement ceremony at Punjab Bhawan in Chandigarh. The event would also be a curtainraiser for the golden jubilee celebrations of the 1971 War against Pakistan which falls next year. Gen Shergill said, "Our gallant victory in the war leading to creation of Bangladesh is an incredible tale of great heroic traditions of the Indian Army."
"Jai Jawan, Jai Kisan is not significant only for Punjab, but for the whole nation as our jawans who give their all for motherland come from diverse rural backgrounds," said Gen Shergill, explaining the rationale behind the theme of MLF 2020.
He said the symbiotic relationship between the unflinching commitment of farmers and soldiers to the motherland was the nation's strength and the global appeal of the MLF would further elevate the understanding of their contribution to the nation.
The event would be telecast live to audiences on MLF website, Facebook, Youtube and other social media platforms. It would present an international-level forum to stimulate wide ranging deliberations by celebrated defence officers, subject experts and political leaders during 13 panel discussions on topical issues of strategic regional and national significance, besides seven of the clarion call — Josh aur Jasbah episodes and three book discussions which are being covered by more than 85 eminent speakers and experts.
Gen Shergill said conceived in 2017, MLF was the joint initiative of the military historian and Punjab CM Amarinder Singh and Punjab governor V P Singh Badnore, in collaboration with the Army's Western Command. Over 1.50 lakh visitors had witnessed the MLF in 2019 registering more than 500% increase in attendance.
He added that the chief minister would lead a pack of eminent media experts, intellectuals and defence strategists, including Lt Gen H S Panag, former Air Chief Marshal B S Dhanoa and Admiral Sunil Lanba; MPs Shashi Tharoor, Manish Tiwari, Rakesh Sinha, Mahua Moitra and Rajiv Chandershekhar; besides C Raja Mohan, Gul Panag and Mona Ambegaonkar, who would be joining from across the country online.
Gen Shergill said ensuring strict adherence to all Covid-19 norms and advisories; they had erected a specially designed studio facility in the city where five mini studios for each panellist have been designated. This was especially for panellists who from the Tricity and choose to join us in the studio for panel discussions, he added.
Some of the important topics of deliberations during the MLF include — Jai Jawan Jai Kisan, military leadership for the present day, Sabre rattling in Ladakh, self-reliance towards defence preparedness, the emerging Indo-Pacific naval alliance, besides discussions on topics 'Taliban are coming', Bollywood and shaping the nation.
[ad_2]