By Casey Mann, Chatham News + Record Staff
The second annual Siler City Spring Chicken Festival will be expanding to a three-day event, scheduled for the first weekend in May.
The event will kick off with a golf tournament on April 30 at the Siler City Country Club and a See The Chicken Run 5k on May 1 to benefit the Siler City Lions Club at Bray Park before the big event on Saturday, May 2, in downtown Siler City.
Once again, Mountaire Farms, the Delaware-based poultry processing company which has a facility in Siler City, is the sole sponsor of the event. The town celebrated the $20,000 sponsorship with a check presentation last Thursday at the Siler City town hall courtroom. Mountaire, in collaboration with Chatham Transit, is also hosting a free shuttle service for visitors who will be able to park at the Mountaire Farms Employee Parking Lot off of East Raleigh Street and ride a Chatham Transit vehicle to the festival.
"Siler City has been a tremendous city in which to have our poultry processing plant, not to mention the help and friendly welcome we have received from the citizens and town managers since we have been here," Mark Reif, Mountaire's Community Relations Manager, said. "It has been a great working relationship, so we are glad to be a part of this Festival celebrating the arrival of Spring and to be a part of Siler City and Chatham County."
"Siler City Parks and Recreation is thrilled to organize and present the Spring Chicken Festival along with Mountaire Farms each year because it creates such a great community atmosphere in the Town that we all love," Daniel Spivey, Administrative Support Specialist for Siler City Parks and Recreation, said. "We continue to be overwhelmed with excitement and support from the community and it excites us to see people making memories at the event that will last for generations to come."
"This is a great advance in the parks and recreation program, more than anything," Siler City Mayor John Grimes said during the check presentation. "[Mountaire shows us] they are good corporate neighbor. It's been a blessing, because they have added an increased tax base for us, funds from taxes have helped in other parts of community."
Last year's event drew an estimated 5,000 attendees and the Siler City Parks and Recreation Department, which manages the event, expects even more this year. Spivey notes the event "reaps large benefits for Siler City, both economically and socially," spurring tourism with visitor dollars going to local vendors, merchants, galleries and restaurants.
"The festival encourages community engagement and has a social impact for our citizens and guests," Spivey said.
The main event on Saturday will feature many of the popular attractions from last year including a Ferris wheel, mechanical and inflatable attractions, a rock wall, food vendors, a classic car show and live music. There will also be vendors and merchants where visitors can peruse arts & crafts, gift items, informational booths and the Oasis Open Air Market will again offer beer garden for mature guests.
Musical guests include headliner The Embers, featuring Craig Woolard, on main stage at the intersection of Beaver Street and Chatham Avenue. The Embers are a well-known N.C. Official Ambassador for Music and listed in the South Carolina Beach Music Hall of Fame who perform beach music, heart and soul, rhythm and blues, and feel good music, according to Spivey. The Sand Band, which performs oldies, classic rock, Motown music, Carolina beach and shag music, will be returning to the main stage as well.
The Spring Chicken Festival Classic Car Show will return this year featuring classic vehicles. Proceeds from the car show will benefit the Chatham Training School/Chatham High School Scholarship Fund. Pre-registration is required and the deadline to register is March 31.
The Thursday golf tournament will begin at 9 a.m. and will benefit programming and youth athletic leagues for the Siler City Parks and Recreation Department. Pre-Registration and team registration is required and the deadline to register is April 17. Friday's See the Chicken Run 5k begin at 6 p.m., starting and finishing at the Bray Park Sports Complex in Siler City. Proceeds from the 5K will help the Siler City Lions club program for assisting the blind and visually impaired with eye exams and glass. The early registration deadline is March 3 with regular registration extending to the day of the event. The Chatham Relay For Life celebration will also be taking place at the end of the 5K.
The Siler City Parks and Recreation is still seeking vendors to participate in the event. Vendor registration deadline is March 27 or until full.
For more information, contact the Siler City Parks and Recreation Department at 919-742-2699.
---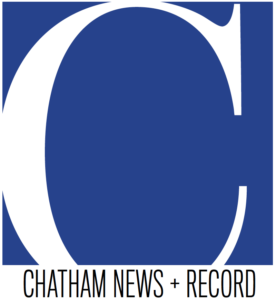 Chapelboro.com has partnered with the Chatham News + Record in order to bring more Chatham-focused stories to our audience. 
TheChatham News + Record is Chatham County's source for local news and journalism. The Chatham News, established in 1924, and the Chatham Record, founded in 1878, have come together to better serve the Chatham community as the Chatham News + Record. Covering news, business, sports and more, the News + Record is working to strengthen community ties through compelling coverage of life in Chatham County.
Related