[ad_1]

CLEARWATER — Jazz. Swing. Big band. Blues. Zydeco. There's always something for everyone at the annual Suncoast Jazz Festival.
If it were any other year, festival organizers would currently be busy preparing for a three-day music event that is so large in scope it has to be spread out across five stages. Last year's festival took place at the Sheraton Sand Key and the Marriott Sand Key on Clearwater Beach. The festival will showcase some of the best professional Dixieland and traditional jazz musicians from all over the United States as well as aspiring young musicians from the community. Performances rotate every hour throughout each day and night at the various stages and ballrooms at the hotels.
But it isn't any year: It's 2020. The COVID-19 pandemic has curtailed all kinds of arts and entertainment traditions, putting concerts and festivals on hold indefinitely.
In this instance, COVID-19 doesn't get the last word … or musical note. Event organizers are inviting jazz lovers to take part in a virtual version of the Suncoast Jazz Festival that will run Friday through Sunday, Nov. 20-22. The musical performances will stream live on Facebook, YouTube and at suncoastjazzfestival.com.
Sponsorships are available. For more information or to purchase tickets for a virtual watching party, visit www.suncoastjazzclassic.com or call 727-248-9441.
"2020 was to have been our 30th anniversary year … until the whole world went topsy-turvy, giving us no other choice but to cancel festival for this year," said Joan Dragon, festival director. "However, with the generous help of sponsors so far, and the production skills of a special friend of the festival, Suncoast Jazz Festival is going virtual in November."
A number of veteran performers have signed on to take part in the virtual music festival. Among those scheduled to perform are Professor Cunningham Does Barcelona, the Dave Bennett Quartet, Heather Thorn and Vivacity, La Lucha featuring James Suggs, the Ed Metz Trio featuring Rossano Sportiello and Nicki Parrott, the Johnny Varro Trio featuring Ed Metz and Mark Neuenschwander, Tom Rigney and Flambeau, Bakey and Betty, the Tarpon Springs High School Jazz Ensemble and Nate Najar & Friends featuring Daniela Soledade, John Lamb, Jean Boldouc, Jeff Rupert and Randy Sandke.
Returning to the festival this year is the Tampa Bay area's own Nate Najar.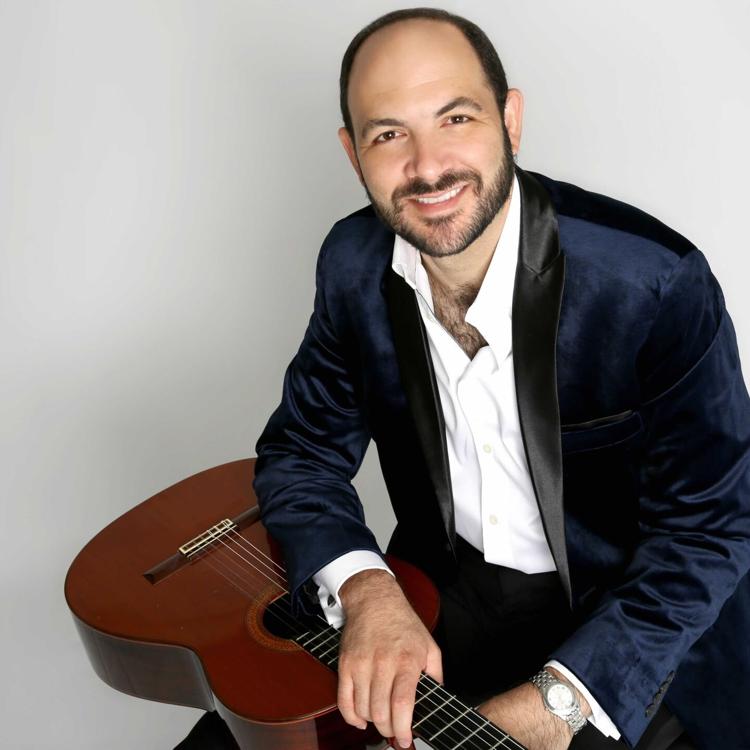 Najar is an American guitarist, music producer and composer who plays mostly as a fingerstyle guitarist on the classical guitar. He recently released a follow-up to his acclaimed 2016 album "This Is Nate Najar." On "Under Paris Skies," his new album, Najar explores his passion for French jazz and pop with deeper commitment and purpose than ever before. The 11-track collection extends Najar's creative relationship with Woodward Avenue Records, which released his "Christmas in December" in 2017. Najar's affiliation with the popular jazz label dates back to "Groove Me," his 2010 collaboration with Melba Moore that reached the Top 10 of the Billboard Jazz chart.
His artistry evokes a modern and progressive attitude that perpetuates the legacy of the great Charlie Byrd. Visit www.natenajar.com.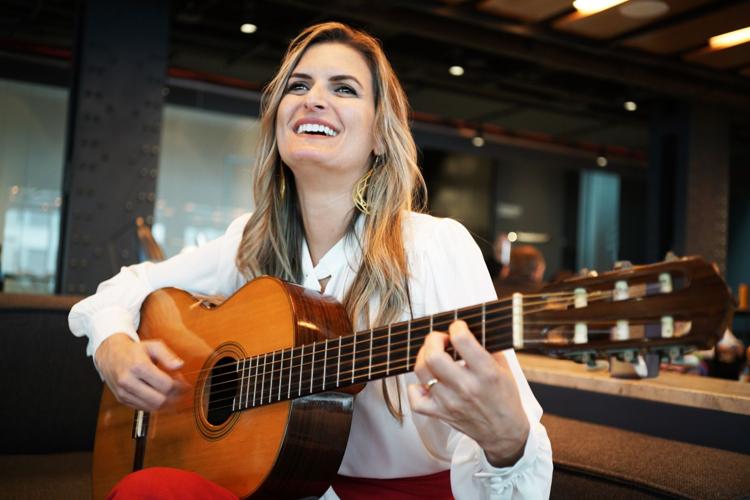 Najar will perform several times throughout the three-day festival on various stages with other visiting musicians. Among those sharing the stage with him is Daniela Soledade.
Soledade may initially seem like a fresh name in Brazilian music, but the vocalist's impact immediately strikes a chord as encountered on her bold and subtle 2019 debut album, "A Moment of You." Released by Blue Line Music Records, this carefully curated set of bossa nova gems manages to dodge the most obvious choices and adds Brazilian-ized standards and original songs. The album was created in partnership with Najar serving as producer/guitarist. The collaboration frames the luminous tone and mature interpretive powers of this talented vocalist, singing in both English and Portuguese.
Soledade's back story lends added depth to her unfolding musical career. She is tied to a lineage of great Brazilian artists, ranging from her grandfather Paulo — collaborator with Antonio Carlos Jobim, Vinícius de Moraes, Baden Powell and other Brazilian legends — and her father Paulinho, who has worked as producer and partner with Ivan Lins and Gilberto Gil.
Growing up, she spent time in top studios in Rio de Janeiro, observing and performing with her father. She studied flute at the Music Conservatory Villa Lobos in Rio at age 14, and continued with her music after moving to Florida at 16.
Soledade is now poised for her moment in the larger music scene.
"I couldn't be happier about this project," Soledade said about "A Moment of You" in a press release. "I love that I have my grandfather and father's songs in there with one of my own. I love the intimate, delicate, rich sound of the recordings. I love that all of the musicians who play on it are amazing world-class musicians. The vibe, the feeling, the two languages combined, the authentic Brazilian rhythms that I grew up with … everything is perfect for me. I couldn't think of a better album to take me to the next stage of my musical life."
Visit danielasoledade.com.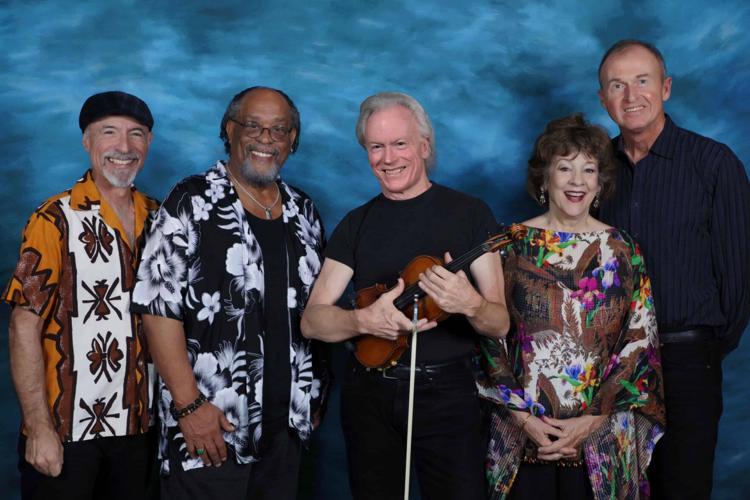 Festival regular Tom Rigney and Flambeau will be performing. This fast-moving high-energy group of talented musicians features Rigney on electric violin. Rigney is known for his swashbuckling attitude and flowing cape.
The band's program will include zydeco, two-steps, blues and funky New Orleans grooves. Rigney's original tunes will be part of all programs and hopefully Carolyn Dahl's boogie-woogie will be heard in all sets.
La Lucha bring their musical versatility to the festival. The Tampa Bay-based trio consists of three best friends from three different parts of the world: Colombia, Mexico and the United States. Members include John O'Leary on piano, Alejandro Arenas on bass and Mark Feinman on drums.
Their music ventures boldly into a wide variety of musical styles, offering an appealing and fun mix of genres under the jazz umbrella.
"A Cup of Fuzzy Water," the band's debut album, was released in 2009 and their second self-titled album was released in June 2012. Their third album, "Standards, Not-Standards," featuring vocalist Jun, was released in January 2015 on Blue Line Music.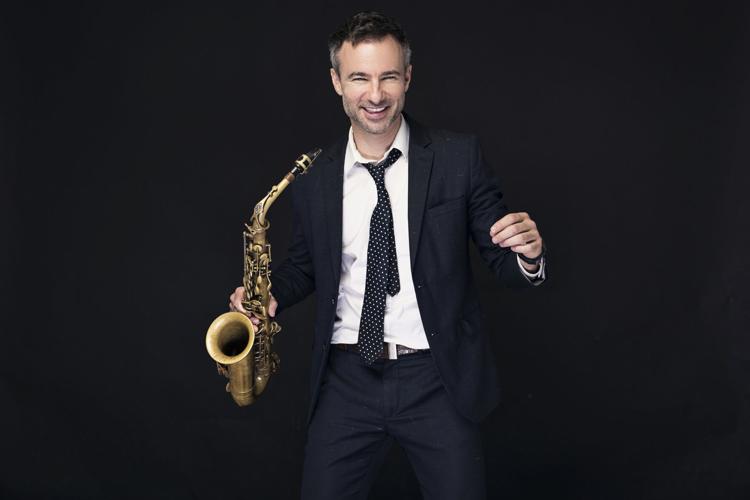 Adrian Cunningham, also known as Professor Cunningham, is an award-winning multi-instrumentalist, vocalist and world traveler.
Originally from Sydney, Australia and now based in New York, he is proving to be one of his country's top exports. With fluent command of the saxophones, clarinet and flute, he is one of the finest multi-instrumentalists in jazz.
The Suncoast Jazz Festival is operated by the Suncoast Jazz Classic Inc. and is headquartered in Largo.
The festival's roots go back to 1990. The inaugural Suncoast Dixieland Jazz Classic was presented in the summertime. Among the first bands to perform were The Garden Avenue Seven, The Paradise Jazz Band with Jebry Lee Bailey, Rosie O'Grady's Good Time Jazz Band with Ruth Crews and Uncle Yoke's Black Dogs.
The festival provides opportunities for both professional musicians from all over the United States & Canada as well as aspiring young musicians from the Tampa Bay area to perform and share their music.
Because of the generosity of sponsors and attendees, Suncoast Classic Jazz Inc. has been able to give back to the community yearly in the form of financial assistance, providing funding to both individual young musicians as well as bands and local schools. Over the years, the organization has contributed almost $100,000.
Continued community support will ensure the future of the festival and its scholarship program. The pandemic has impacted fundraising efforts this year.
"Everyone in the arts has suffered greatly, and this is a time when we can step up to the plate and let our musicians know how much we appreciate them giving us such enjoyment for a lot of years," said Dragon.
For more information on the virtual edition of the Suncoast Jazz Festival or to purchase tickets for a virtual watching party, visit www.suncoastjazzclassic.com or call 727-248-9441.
[ad_2]