The roaring 20s: It's not just the best case scenario for weather temperatures this weekend. It's also the theme of this year's Cedarburg Winter Festival, bringing the glitz and glamour of the 1920s to cozy life during this cold stretch on Feb. 15-16.
Celebrating its 46th year down the Cedarburg main drag of Washington Avenue, the Winter Festival will warm up the chilly weather with a variety of arctic activities for attendees of all ages.
Outside (as long as weather permits) the two-day extravaganza will feature an ice-carving contest with outstanding artists turning 300-pound ice blocks into impressive artworks scattered along the city's main street, an early-morning open tennis ball golf tournament hosted in Cedar Creek Park, a dog pull competition on Sunday starting at 10 a.m., an ice rink and the grand parade, marching down Washington Avenue beginning at 1 p.m. on Saturday and culminating in the costumed beds-on-ice races and the barrel races.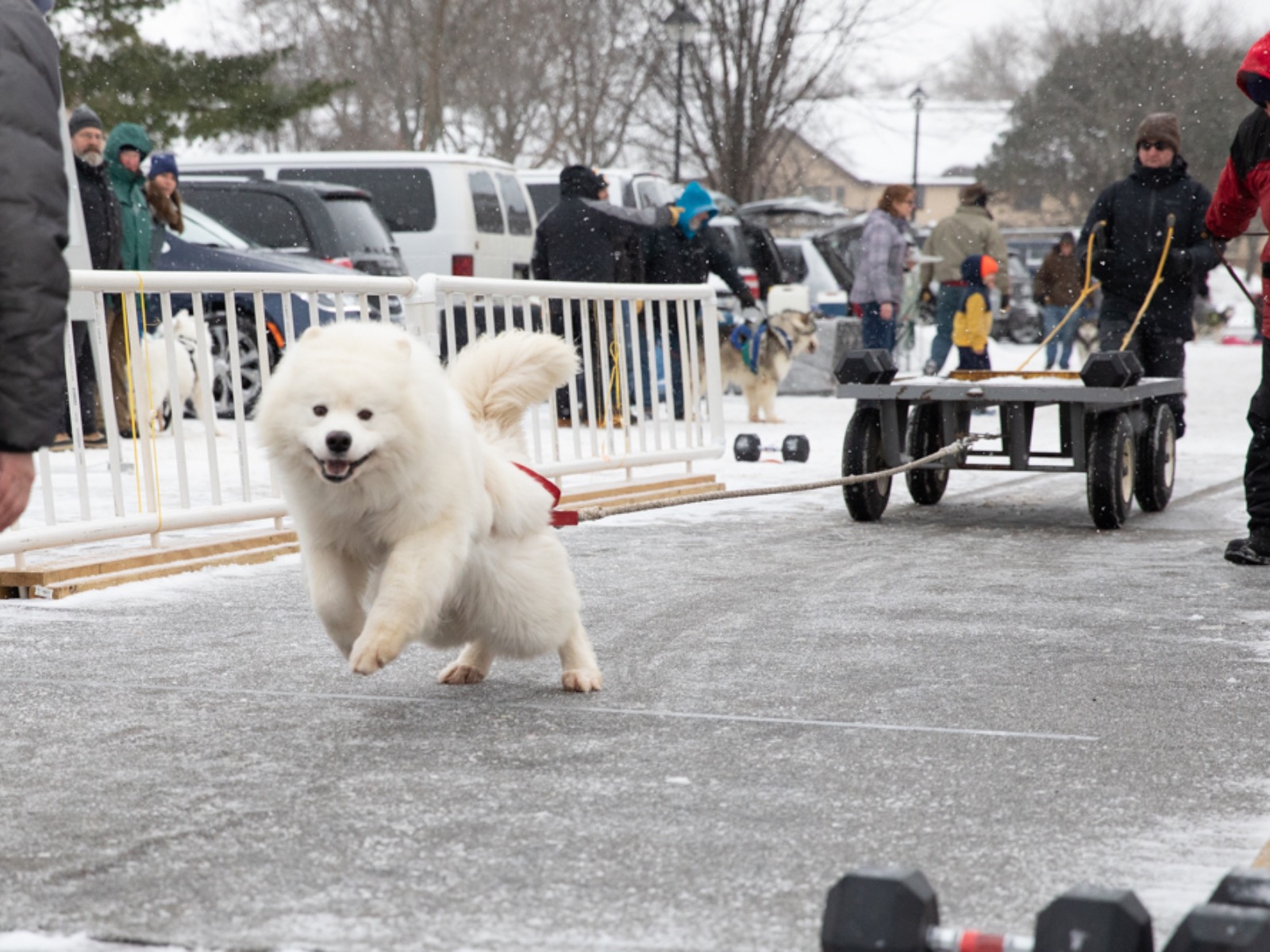 When the frost begins to bite a little too bitterly, the Cedarburg Winter Festival will also offer several indoor attractions and events to help warm up your weekend. This year's edition will feature chili contests (sure to be popular in bringing some extra heat to the harsh winter weather) on Saturday starting at 11 a.m., live music from Joey LaVie and Bobby Way on Saturday and Sunday respectively, the winter book sale at the Cedarburg Library, a social at the Cool Brew Speakeasy – including a roaring '20s costume contest – and the pancake breakfast on Sunday morning.
And then, of course, there are the plentiful shops, restaurants, boutiques and landmarks to visit along the main drag – always a treat year round but especially so during festival seasons.
For more information on the Cedarburg Winter Festival and its lineup of events, visit the festival's website.